NEW EBAY LISTINGS:
I am selling off my personal Laserdisc collection and I have many rare horror movies on eBay while they last (some have already sold). Some pretty cool titles that I don't have listed on this site as I only have one copy of each.
To view all my listings
CLICK HERE
. I have a lot of magazines on eBay but they are cheaper to buy on this site. I am adding new titles daily and possibly will be adding poster in the future.
NEWEST HORRIBLE HUGH: Double feature: Zombarella's House of Whorrors and Metal Noir!
In this episode Horrible Hugh and Nails go to the drive-in to review a double feature: Zombarella's House of Whorrors and Metal Noir. This goofy episode sees a socially correct date with Horrible Hugh and his girlfriend at the drive-in, the comparison of the Ghettysburg Address to Metal Noir, a visit from Trump? Plus an interview with the director and owner of sovhorror.com Tony Masiello. This double feature has it all... maybe too much!
Find out more on the
Horrible Hugh page
! Or go to his new website at
www.horriblehugh.com
Super rare find! Uncovered a box of with two magazines I thought were lost! From 1993, the
Draculina Fear Book 2
! Super rare and I very limited quantities! Also, from 1996, I have copies of
Draculina 27
that were autographed by B-movie star Jewel Shepard! Click on covers below to find out more!
---
Doing random reviews off of Netflix, Amazon Prime, Hulu and more!
Click here
for complete listing.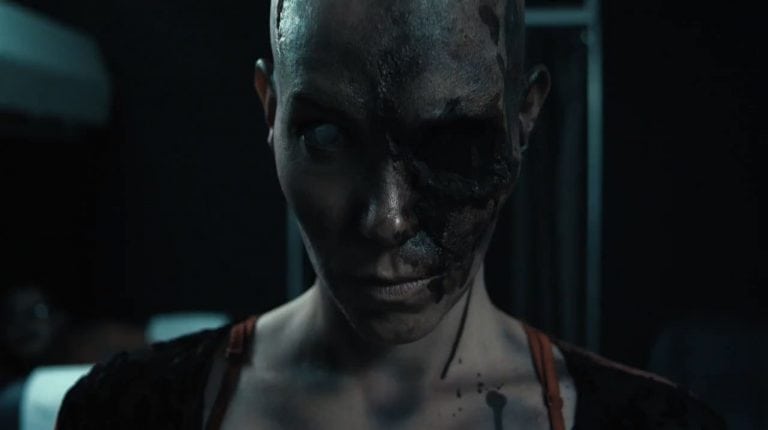 ---
OTHER MOVIES CURRENTLY REVIEWED:
---
FREE DOWNLOADS!
Now if you can open a PDF file you can view select sold out issues of Draculina Publishing magazines and comics. Check out the FREE DOWNLOAD page to see what is currently available!
CLICK HERE FOR AVAILABLE FREE DOWNLOADS!
---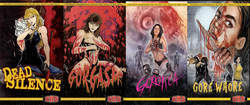 ---
GORE TRILOGY DVDs NOW AVAILABLE!
Gorgasm, Gorotica, Gore Whore and Dead Silence are now available for sale on this site! Also available, signed copies of the movies!
Check it out here!