It has been a long time since this site has been updated. I have added many new magazines and there will me more added in the future. If you are looking for something specific please use the search engine above. If you have any questions about an item or just want to say hello you can email me at
dracdirect@gmail.com
.
Please check out the blog (above) and contact form (below) to be added to the email list to be notified when new things become available. Your email address will not be sold or used for any other purpose that the occasional Draculina update. Have fun looking and keep it gory!
- Hugh Gallagher
---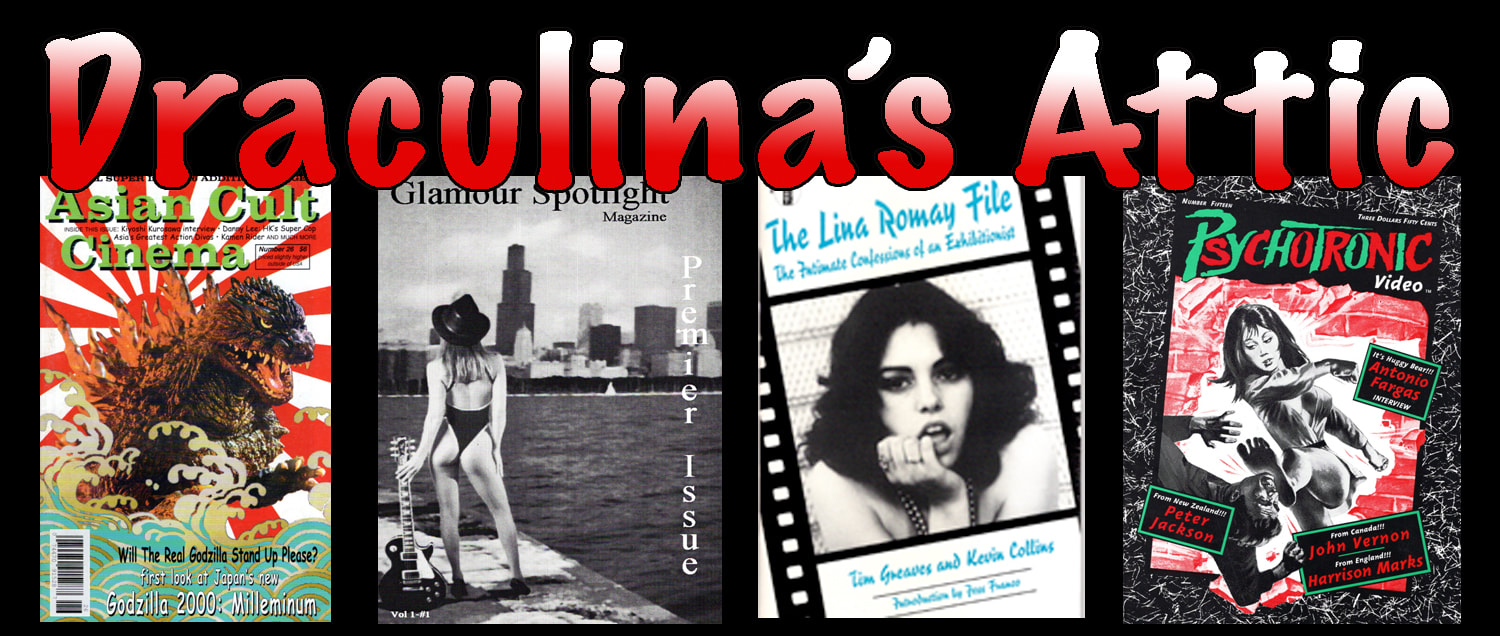 Check out
Draculina's Attic!
Here you will find one-of-a-kind publications on a first come first serve basis. These are mostly used collectibles of various magazines, books, fanzines and more. Coming Soon: Rare Draculina back issues as well as sold out issues of various Draculina Publications! Also posters, models, 8x10 stills and much more! Get on our mailing list (below) to be notified of any new items that are listed!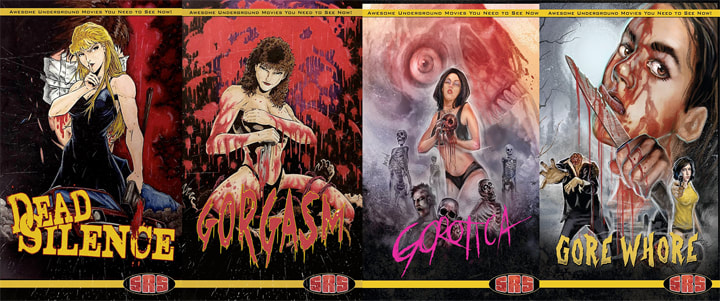 GORE TRILOGY DVDs NOW AVAILABLE!
Gorgasm, Gorotica, Gore Whore and Dead Silence are now available for sale on this site! Also available, signed copies of the movies!
Check it out here!
---